Schedule Appointment
Treating Trauma with EMDR: Healing from Our Nightmares
Symptoms of Trauma Causing
Chaos and Pain in your Life?

As a trauma therapist I can help…
CBC consult's Gina's expert opinion on the Abbottsford Trauma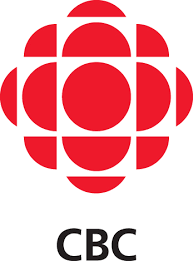 Watch the video below to hear Gina on CBC News talking about Bullying, Child Abuse and Trauma.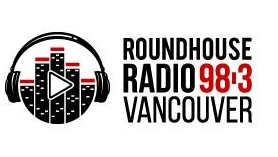 Middays with Jody Vance: Jody speaks with psychotherapist Gina Vanderham about sexual abuse victims and how she helps them cope with the trauma they experience long after the abuse occurs here.
Do any of the following situations describe you?
You have recently experienced a trauma that has sent you reeling in shock and pain.
Some examples of traumatic events include:
The sudden death of a loved one.
Your partner has had an affair.
Divorce or relationship break-up.
A violent experience.
Witnessing a violent or traumatic event.
A major accident.
A natural disaster.
Being bullied by a boss or co-worker.
Past trauma is causing you problems in the present—perhaps you are experiencing symptoms of Post Traumatic Stress Disorder (PTSD).

Some examples of traumatic events from the past that may create difficulties in the present:
Growing up in a physically or emotionally abusive home.
Experiencing sexual abuse as a child.
Death or illness of a parent in your childhood.
Experiencing or witnessing a violent or traumatic event.
If you have experienced  – any of the above, they could cause post-traumatic stress disorder  (PTSD).
Trauma counselling can help.
Depending on your experience, even a few counselling sessions could help you feel much better.
Generally speaking, trauma results when you experience excessive stress that overwhelms your emotional or physical ability to cope. You may—or may not—realize the problems you are experiencing are the result of trauma.
Take a look at the lists below and see if you are experiencing any of the symptoms of trauma.
Symptoms of Trauma
Following a traumatic event, people experience a wide range of physical and emotional reactions. You may recognize some of the following symptoms.
These are NORMAL reactions to ABNORMAL events. The symptoms may last for days, months and even years after the trauma has ended.
Emotional Symptoms of Trauma
Shock, denial, or disbelief.
Excessive anger, irritability, or mood swings.
Guilt, shame or self-blame.
Feeling sad or hopeless.
Depression or feeling alone.
Easily overwhelmed.
Disinterested in life.

Confusion or difficulty concentrating.
Anxiety attacks or excessive worries.
Withdrawing from others.
Feeling disconnected or numb.
Lack of confidence.
Excessive fear and mistrust.
Physical Symptoms of Trauma
Insomnia or nightmares.
Being startled easily.
Racing heartbeat.
Physical Illness.
Chronic pain.
Sexual problems.

Fatigue, exhaustion.
Headaches or muscle tension.
Headaches.
Change in appetite – eating more or less than usual.
Behavioral Symptoms of Trauma
Addictive & compulsive behaviors.
Self destructive behaviors.
Difficulty standing up for yourself.
Socially isolating yourself.
Difficulty with intimacy.

Difficulty concentrating.
A high need to control your environment.
Being highly disorganized.
Difficulty in knowing what you want and need.
Talk Therapy is Often Not Enough to
Resolve Trauma Symptoms

Because trauma is literally lodged in the neurology of the body, talk therapy is often ineffective when it is the only method of counselling provided. Often what is needed in addition to talk therapy is a therapy process that addresses the trauma on a physiological level in order to resolve the physical, and emotional and cognitive components of trauma.
As an experienced trauma therapist, I use a proven therapy technique called Eye Movement Desensitization Reprocessing (EMDR) to treat these symptoms of PTSD. EMDR can be extremely effective, alleviating distressing symptoms, often in much less time than other methods of therapy. I also teach Emotional Freedom Technique (EFT) for resolving trauma.
I have been a therapist since 1994, successfully treating individuals and couples with addictions, trauma, anxiety and depression.
I will help you feel safe, respected and understood in our relationship and will work to develop a sense of trust and warmth in our healing relationship.
Being hesitant about entering therapy is understandable.

It's normal to feel some trepidation about entering counselling, if you have been struggling with symptoms of trauma. As someone who has worked with thousands of clients, I understand your apprehension and am committed to working with you at whatever pace is comfortable for you so that you can have a more fulfilling life.
I will help you resolve the negative emotions that remain from the experiences you endured. I want you to know that freedom from these challenging emotions and feelings is possible. You can overcome the burden and reclaim your life and future.
As a therapist, I get great satisfaction from helping people like you find real relief from the symptoms of PTSD and trauma. Many of my clients have found excellent recovery from trauma with my techniques.
Are You Ready to Be Free of the Debilitating Effects of Trauma?
Benefits of counselling to resolve trauma symptoms include:
Restful sleep.
More meaningful and fulfilling relationships.
Increased energy.
Feeling calmer, more relaxed and peaceful.
More happiness and joy.
Greater ease in overcoming alcohol, drug and other addictions.
Increased sense of self-worth.
Greater self-acceptance and self-confidence.
Increased self-respect and self-love.
If you suspect that PTSD or the after effects of trauma are making your life difficult, please get in touch with me. We can discuss your difficulties and I can let you know how I can help through therapy. Call me at 604.733.7428 or email me at gina@ginavanderham.com.
Schedule Appointment